YTE Events and Balloon Decor take photos after finishing at Balloon Wonderland for GKTW fundraiser
Tampa balloon artist Jonathan Fudge of YTE Events and Balloon Decor just returned from Balloon Wonderland, created inside the Hyatt Grand Cypress in Orlando, Florida July 10-16 and helped raise funds for Give Kids the World. The team has been able to raise over $52,000 so far.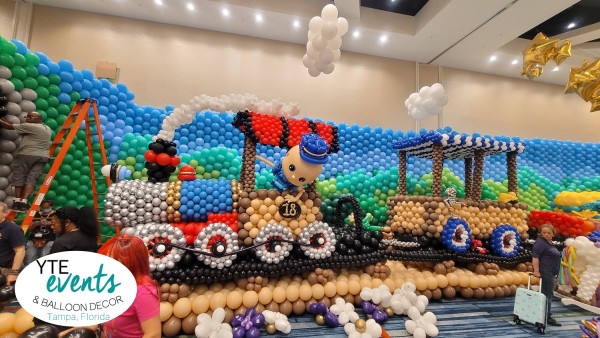 This balloon installation is the largest of its kind and featured over 500,000 balloons and the craftsmanship of over 350 professional balloon artists from around the world. Give Kids the World Village is an 89-acre non-profit whimsical resort in Kissimmee, Florida that offers free week-long wish vacations to seriously ill children and their families from around the world who wish to visit the center. from Florida.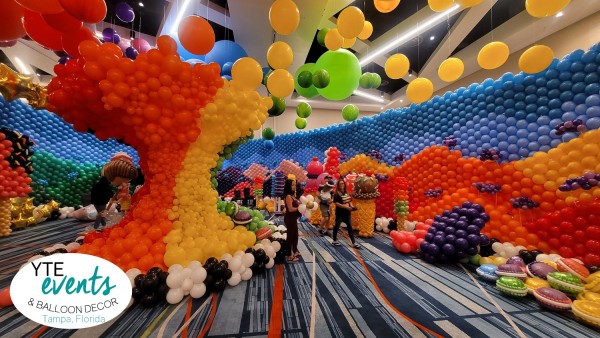 The balloon industry specifically chose this charity because of its administrative costs (92.3% of all funds raised go towards running its program according to the Charity Navigator) and also because its vision and mission s harmonize so well with the balloons. Balloon artists from around the world have come together to support the cause and work on a massive project to fund the foundation's awareness and raise money for their cause.
"Balloons don't last forever. I don't do my job for the balloons. I do it because of the memories, the experiences and the joy it brings to those around me. Fudge said. "Knowing that I could literally make wishes come true for people brought me and my co-workers to tears every time we walked through the facility."
For 3 months prior to the build, children participating in their week of wishes wrote wishes on gold balloon stars to add to the balloon build. Each of these stars has been placed in the display.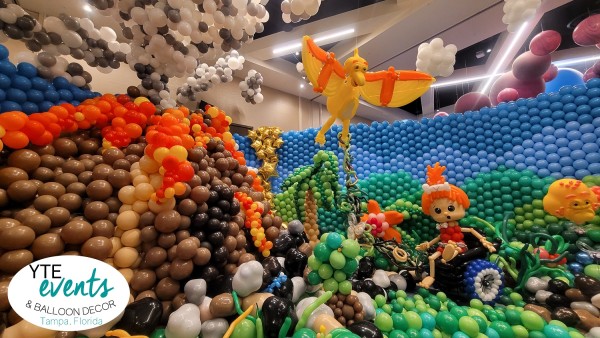 "While we couldn't cure cancer, bring back a child, or offer help for many wishes," says Fudge, "we could fulfill many of those we have encountered."
"I Wish I Could Fly" was placed on a hot air balloon.
"I Wish Dinosaurs Were Real" was placed in the dinosaur area.
"I wish I could ride a zebra" was placed in the hand of the zebra for the Jungle Safari.
Every balloon artist who has worked on this project has been moved to tears as they read and place wishes and listen to the stories of the volunteers working with Give Kids the World. Asked about his experience, Fudge expressed his desire to find a local Tampa charity to partner with to carry out a similar project for the city.
If you want to contribute to Give Kids the World or learn more about them, visit the Give Kids the World website.
Media Contact
Company Name: YTE events and balloon decoration
Contact person: Jonathan Fudge
E-mail: Send an email
Country: United States
Website: YTEevents.com