The Federal Reserve's reckless policies didn't just create a monstrous stock market bubble. Money printing and zero-rate mandates have bolstered today's real estate balloon, which rivals the craze of the mid-2000s.
People may be buying into the idea that stocks are trending lower in 2022. Yet far fewer seem to think there are problems in residential housing.
However, the data suggests challenges. Sales of new homes have plummeted…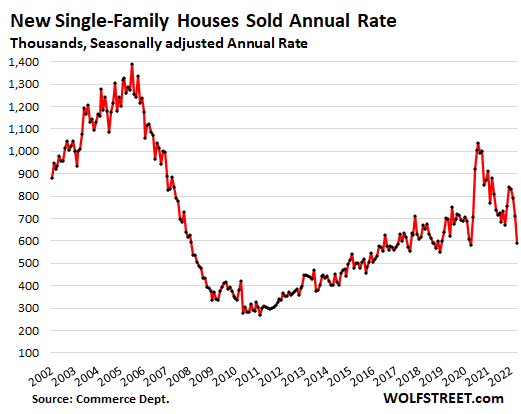 New single-family homes sold annually
Yet the inventory of new homes has increased dramatically.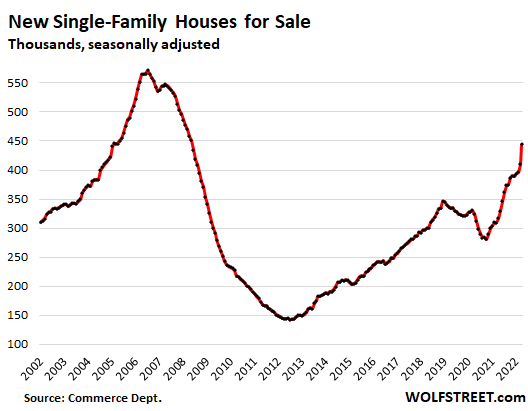 New inventory of single-family homes
Along the same lines, according to Redfin (NASDAQ:), new listings catapulted twice as fast in the most recent week compared to the same period a year earlier. And signed contracts on purchases of existing homes? A gargantuan drop of 9% year over year.
As mortgage rates reach highs not seen since 2009…
With the cost of home ownership pushing potential buyers out of the pool…
With inflation punishing home builders with some of the highest construction/commodity costs ever…
Shouldn't we expect the prices to drop considerably?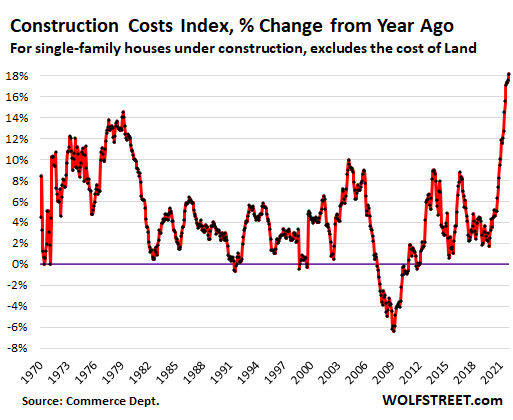 Construction cost index Variation in %
Indeed, the number of home sellers lowering prices has reached its highest level since October 2019.